SASE vs. SD-WAN: A head-to-head capability comparison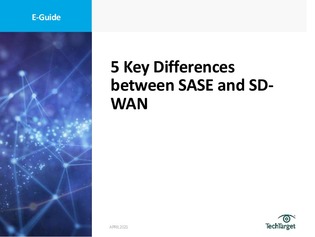 SASE or SD-WAN?
Before your business can determine which to use to support your distributed workforce, first, you need to understand the ways in which the technologies differ.
Along with defining the capabilities of each technology, this E-Guide presents 5 key differences between SASE and SD-WAN, including their deployment and how they handle network traffic.
Read on to unlock this comparison and 3 additional key takeaways.