Top 10 ANZ IT stories of 2022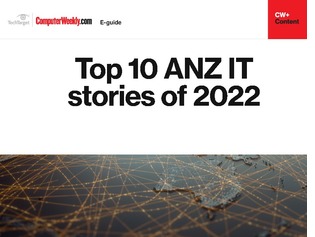 Years of underinvestment in cyber security in Australia has made the country a lucrative target for cyber criminals who created havoc for two well-known companies this year.
Both Optus and Medibank suffered major data breaches within a span of months, casting the spotlight on the cyber resilience of Australian companies. The spate of attacks has led to calls for a new cyber strategy that aims to turn Australia into a global cyber leader, among other goals.
Still, the growing cyber threats have not deterred Australian companies from pressing on with their digital transformation efforts. Banks and financial institutions are doubling down on cloud while others are tapping emerging technologies like blockchain and event streaming to solve real-world problems.
In this roundup, Computer Weekly recaps the top 10 stories in Australia and New Zealand (ANZ), including the opportunities and challenges that organisations in the region have faced over the past year.