Top 10 India IT stories of 2022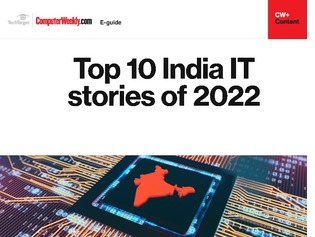 With a vibrant economy and a dynamic workforce, India is a key source of IT talent for many of the world's top companies.
Even as it grapples with brain drain and the challenges brought about by the pandemic, the country remains resilient in the face of current economic uncertainty, drawing investments from multinational and homegrown firms that see its untapped potential.
In this roundup, we recap the top 10 stories in India, including the digitisation work undertaken by global firms in the country, progress made by local enterprises in harnessing technology and how a female coder rose through the ranks in her software development career.