Fail to prepare quality data, prepare to fail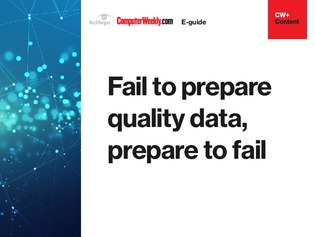 Fail to prepare, prepare to fail is an adage that never fails to lose its veracity. The same is true of using poor quality data, whether its source is poisoned in some sense – too narrow, plain wrong – or it has been degraded over time as people in the public sphere repeat it with ever-increasing degrees of inaccuracy. Whatever the reason, poor data quality data is the bane of the lives of data analysts, not to speak of organisations that yearn to be "data driven".
In this e-guide, we have an in-depth look into data preparation and the importance of improving data quality at source.