Top IT Predictions in APAC in 2023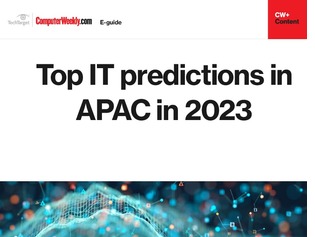 Over the past year, many organisations across the APAC region have been supercharging their digital transformation initiatives on the back of the pandemic, whether it is empowering citizen developers, adopting the internet of things (IoT) to improve hygiene, or leveraging smart glasses to troubleshoot machinery.
Many of the digitisation themes underpinning those initiatives are likely to remain in 2023 – with some nuances. For example, while the cloud-first mantra will continue to dominate the business technology landscape, executive conversations are likely to focus more on cloud cost management and cloud interoperability challenges.
In this round-up, we review some of the key IT trends that are likely to shape the industry across the region in 2023.