Nexum at AnsibleFest 2022 Event Recap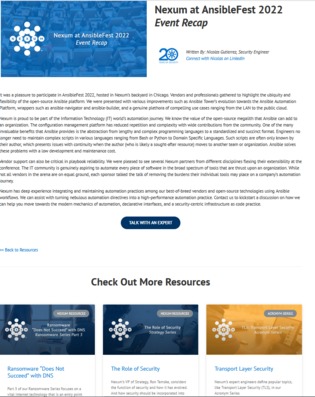 With the introduction of Ansible, engineers are no longer alone in the maintenance and development of their programs, as automation can save time and energy, allowing them to use their skills on more important issues.
This article presents an overview of Nexum's participation in AnsibleFest 2022, where vendors and professionals gathered to highlight their diverse uses of the open-source Ansible platform.
Read now to learn more about the event.