How 5G, zero trust, and SD-WAN impact network design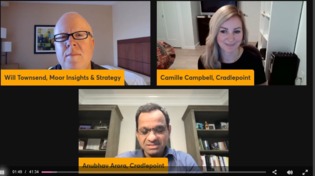 5G brings faster, low-latency, reliable wireless to consumers and businesses. As its adoption increases, the number of devices, applications and users behind a SIM can increase considerably, as well as the number of SIMs in operation.
But what does that mean for security?
This session with Will Townsend, VP and principal analyst at Moor Insights & Strategy, and Cradlepoint's Camille Campbell talks about how enterprises can design their next-generation WAN leveraging 5G, SD-WAN and ZTNA, and ensuring application QoE, enhanced resiliency and more effective security.
Among other insights, the session covers how ZTNA-based SD-WAN micro-segmentation will enhance enterprise networks while reducing cost.