Cloud networking vs. Cloud computing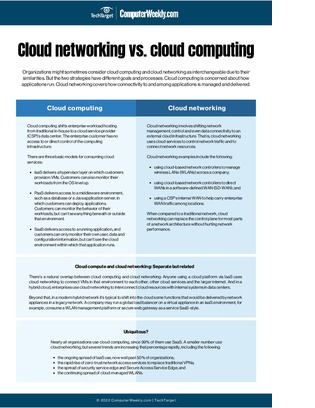 Organizations might sometimes consider cloud computing and cloud networking as interchangeable due to their similarities. But the two strategies have different goals and processes.
Cloud computing is concerned about how applications run, while cloud networking covers how connectivity to and among applications is managed and delivered.
In this infographic, learn more about the main features, uses and benefits of each of them.