3-Step Guide to Creating Authentic B2B Webinar Content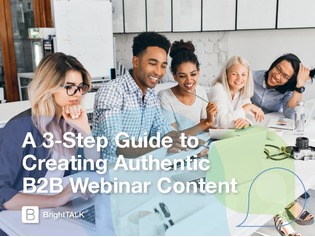 As marketplace competition for B2B organizations continue to grow fiercer, many businesses are working to revamp their marketing strategies and sales tactics.
To enhance their content, companies have turned to webinars to open the floor to live engagement and reach new prospects to deliver revenue growth. However, many struggle to direct well-executed webinars and connect with their audiences.
Dig into this guide to discover the best practices for developing engaging B2B webinar content while also ensuring your brand voice remains true and genuine throughout.