Marketer's guide for writing effective webinar titles & abstracts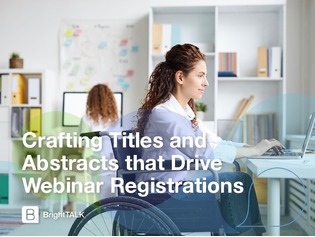 As marketing teams look for a cost-effective way to reach a global audience while generating more revenue, many are turning to webinars to achieve their goals.
But this all this content is redundant if you don't have effective titles and abstracts to draw your consumers in. So, what are the best ways to do this?
Browse this guide to learn the most efficient methods for creating and writing titles and abstracts that can drive your webinar registrations and compel and convert prospects.