MicroScope – November 2022: Elevate security to minimise risk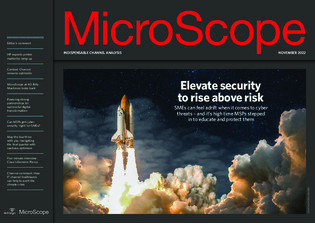 Can MSPs get cyber security 'right' for SMEs?
The pressure is on for managed service providers to protect small businesses from cyber attack.

May the fourth be with you: entering the final quarter with cautious optimism
The last three months of the year represent the busiest time for the channel as targets are aimed for and the year goes down as a success or failure.

Powering strong partnerships for successful digital transformation
César Cernuda, president at NetApp, shares his thoughts about the need for collaboration to support success.