10 metaverse use cases for IT and business leaders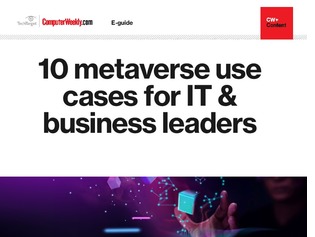 Plenty of companies want to get in on the money-making potential of what has been dubbed the metaverse.
Only time will tell whether the competing extended reality experiences shape up to become a single connected metaverse. But here's what's clear now: Organizations across industries have already been looking to metaverse components -- for example, extended reality headsets, blockchain and nonfungible tokens (NFTs), IoT and cloud technologies -- as a means of connection and new sources of revenue. That exploration is likely to continue in new ways as these developing technologies increasingly interconnect and mature. So, IT leaders may want to understand metaverse examples and use cases, both in the near term and in the future.
Here are enterprise-focused and consumer-focused examples that business and IT leaders may want to explore.