Ransomware Scenario Emulation 2022: Assessment Report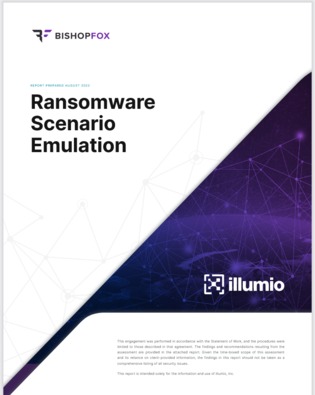 Ransomware presents a major threat to modern enterprises. In order to overcome ransomware, organizations need offerings that are proven to be capable of handling the most dangerous malware.
This paper presents the results of an array of attack simulations aimed at testing the security capabilities of Illumio's Core offering. The simulations mimic the attack patterns of ransomware infiltrations and measure the defense's efficacy with a time to completion metric.
Continue reading to learn more about Illumio Core and see how it holds up against emulated threats.