How to apply lean manufacturing to data management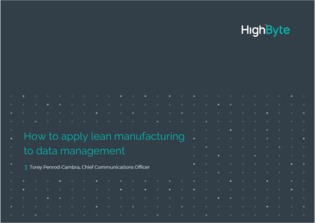 The average factory generates 1TB of production data every day, according to IBM. This volume, along with the velocity and variety of raw industrial data are ever increasing, making it difficult to work with.
Fortunately, manufacturers already have the framework they need to streamline data production and preparation.
Read on to learn how you can use the tools that have transformed manufacturing over the past three decades to transform industrial data into business intelligence.