5 Multicloud Challenges and How to Manage Them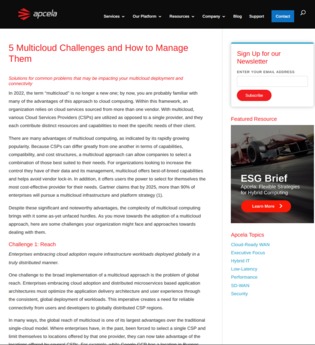 By 2025 more than 90% of enterprises will pursue a multicloud infrastructure and platform strategy, according to Gartner.
But the complexity of multicloud computing brings with it some unfaced hurdles despite its advantages. As you move towards the adoption of a multicloud approach, there are 5 challenges your organization may encounter, including:
Transit architecture
Scale, consistency and compliance
Performance
And 2 more
Read on to learn 5 recommendations for remedying these challenges.