This resource is no longer available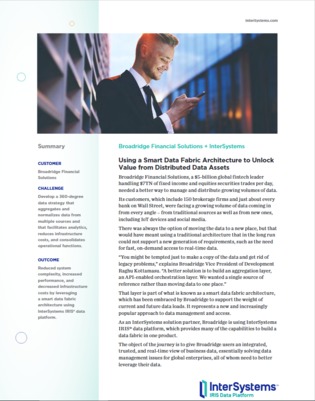 Broadridge Financial Solutions is a global fintech leader that provides investor communications and technology solutions to banks, broker-dealers, hedge funds, and other financial corporations. 
With growing volumes of data incoming from traditional and digital sources, they needed a better data management and distribution architecture that supported fast and real-time access to data. 
This case study details how the InterSystems IRIS® data platform helped Broadridge develop a 360-degree scalable data architecture to aggregate data from multiple sources and meet their other objectives, including reduced infrastructure costs. 
This resource is no longer available.