Why a data analytics strategy is no longer a nice-to-have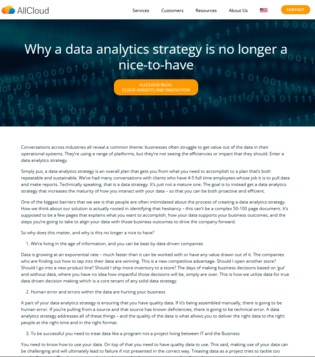 Organizations are revamping their operational systems using a variety of solutions but are often not experiencing the expected efficiency boost.
In the past, a data analytics strategy was seen as something that was nice to have – today, it is essential for any company looking to drive better business outcomes.
Read this blog to understand 4 reasons why establishing a mature data analytics strategy is essential for organizations that are looking to grow and scale their business with improved decision-making.