7 types of networks and their use cases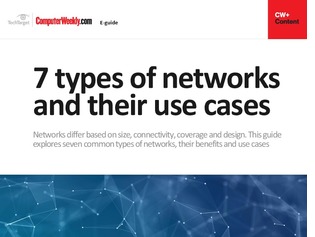 A computer network is an interconnected system of devices, represented as network nodes, that share information, data and resources among each other. Depending on the network type, devices can be as simple as computers or smartphones that connect into a network. Larger networks use devices like routers and switches to create the underlying network infrastructure.
Not all networks are the same. There are several types of networks, each existing to support the devices, size and location of the system. Networks also have differing levels of access and forms of connectivity.
In this e-guide, learn about the seven most common types of networks, their benefits and use cases.