5G vs. Wi-Fi 6: What's the difference?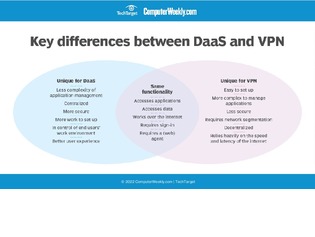 Remote access to corporate resources is essential to ensuring business continuity, and there are a variety of ways to provide this access.
VPN and DaaS can both give remote users access to an organization's resources, but they differ in key ways such as user-friendliness, performance, security and manageability. IT administrators should examine the similarities and differences between the two services to determine which one best suits their goals.