How to modernize your legacy ERP system in 5 steps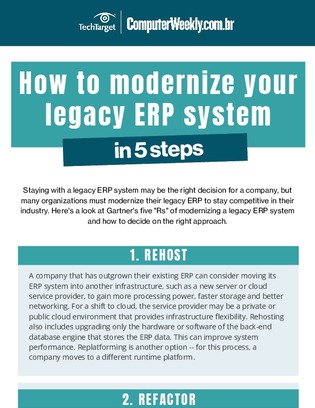 Staying with a legacy ERP system may be the right decision for a company, but many organizations must modernize their legacy ERP to stay competitive in their industry. Picking the right approach is important because legacy ERP modernization demands far more than a few minor upgrades.
Companies should evaluate whether a big overhaul is worth the business disruption and what aspect of their legacy ERP most needs improvement. Considering the modernization costs is also important.
Here's a look at the five "Rs" of modernizing a legacy ERP system and how to decide on the right approach.