How APAC enterprises can scale up their AI initiatives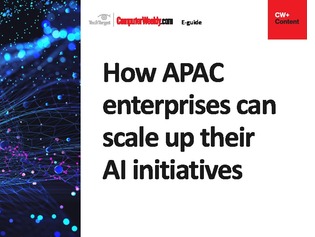 In the past few years, artificial intelligence (AI) has proved to be much more than just a buzzword, successfully redefining the way that businesses work. From finance to healthcare, various industries have shown tangible outcomes from using AI as a part of their solutions, reiterating the immense possibilities this technology can provide for the world.
In the Asia-Pacific region, expenses on AI systems are expected to rise from $17.6bn in 2022 to around $32bn in 2025, representing a compound annual growth rate of 25.2% during the forecast period. 
As artificial intelligence continues to grow, we take a look into the main trends for AI deployment in APAC,  what are the best strategies for enterprises that are looking to scale up their AI initiatives, and how APAC firms are using AI to increase innovation and optimise business processes.