RPA vs. BPM: How are they different?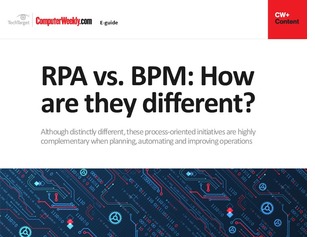 Robotic process automation and business process management are complementary partners in driving digital transformation initiatives. RPA has received a lot more publicity in recent years, but BPM is an essential discipline and a key enabler in scaling RPA projects.
RPA differs from BPM in several ways, but most significantly, RPA automates a specific set of tasks while BPM determines what tasks to automate and the steps needed to eliminate and consolidate those tasks.
In this e-guide, we look into the main differences between these process-oriented initiatives and how they can complement each other when planning, automating and improving key business operations.