Infographic: 6 information governance best practices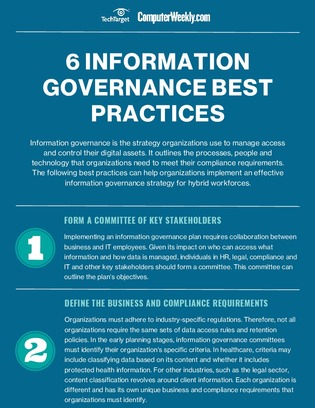 Information governance can streamline an organization's data management, cut storage costs and ensure compliance, which are all critical for content management. 
To ensure appropriate content management, organizations need to have controls, permissions and acceptable use policies for data assets. However, as organizations rely more on cloud storage to streamline remote access to content amid the pandemic, content management professionals should reexamine their information governance policies.
Best practices, such as forming a committee, accounting for collaboration tools and creating reports, can guide the way.