2 types of endpoint encryption to protect data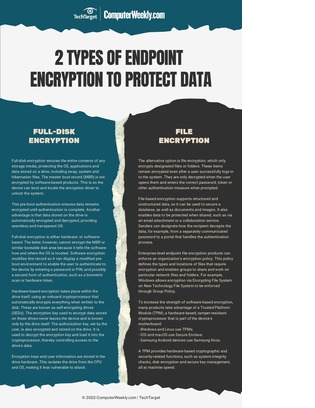 Encryption is the key layer in any data security strategy as it ensures data cannot be read by unauthorized users. Even if multiple layers of protection fail or are breached, encrypted data stays protected.
Endpoint encryption can ensure data remains safe from unauthorized access when it is stored and transmitted to another endpoint. Two main approaches to endpoint encryption that companies can implement to protect data are full-disk encryption and file encryption.