The buyer's guide to networking solutions for emergency services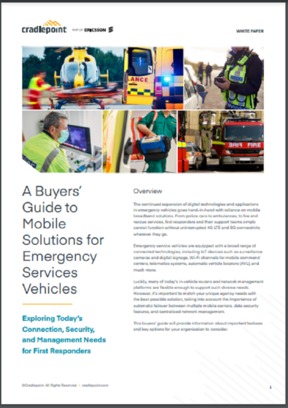 Luckily, many of today's in-vehicle routers and network management platforms are flexible enough to support such diverse needs.
However, it's important to match your unique agency needs with the best possible solution, considering the importance of automatic failover between multiple mobile carriers, data security features, and centralized network management.
Tap into this buyers' guide to gain information about important features and key options for your organization to consider.