The ultimate guide to Robotic Process Automation (RPA)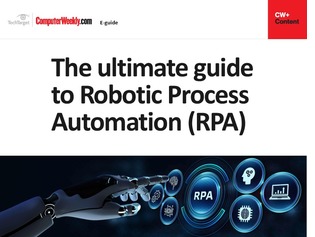 Robotic process automation is a hot commodity in today's enterprises. In just about every industry RPA's software robots are automating routine and often mind-numbing work formerly done by humans. Its impact has been described as transformational and disruptive.
Still, RPA software is not without risks. Technical problems, security issues and vendor volatility, for example, can undermine RPA's vaunted upsides -- or worse, cause implementations to fail.
In this comprehensive guide to RPA, we explain everything you need to know for a successful RPA implementation, from the basics to analysis of where this rapidly evolving market is headed.