Democratizing data to reduce fossil fuel reliance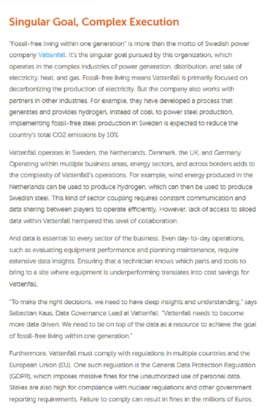 This case study explores how European energy company Vattenfall harnessed the power of data to become fossil free across their multi-national business.
To do this, they turned to data—but harnessing the power of data in a timely, GDPR-compliant, and cost-effective way was proving problematic.
Enter Alation's Data Catalog.
Check out this short case study to learn how this partnership has helped Vattenfall build a culture of active data governance and democratization, with the company reducing their POC time-to-value from 3-4 months to 3-4 weeks and accelerating program time-to-value by 81%.