How Alation data governance results in 364% ROI, according to one report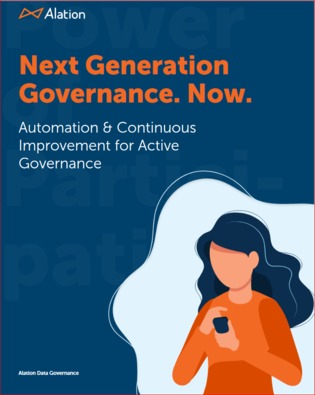 It can be tough to implement effective data governance frameworks and solutions because of the difficulty you might face garnering employee buy-in or dealing with disparate data sets, changing workflows, and challenging compliance requirements.
Alation's next generation data governance takes a people-centric approach and uses automated technology to foster a collaborative, effective governance environment.
The results?
Up to 364% ROI and deployment within 6-12 weeks, according to one Forrester report.
Access this white paper to learn more.