Securing PHI and Meeting Compliance Needs in the Cloud for AbsoluteCare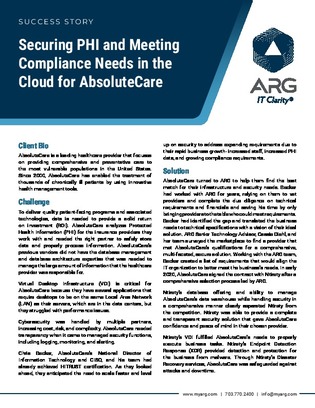 AbsoluteCare is a leading healthcare provider that focuses on providing comprehensive and preventative care to the most vulnerable populations in the United States.
As they looked ahead, they anticipated the need to scale faster and level up on security to address expanding requirements due to their rapid business growth- increased staff, increased PHI data and growing compliance requirements.
Read this case study to learn how ARG helped them find the best match for their infrastructure and security needs.
Vendor:

ARG, Inc.

Posted:

Feb 28, 2022

Published:

Mar 1, 2022

Format:

HTML

Type:

Case Study