Trust no one: Why zero trust security is taking the world by storm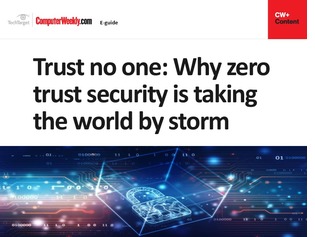 The active adoption of a zero-trust approach is one of the greatest cybersecurity trends in a rapidly digitising post-Covid world and is set to become even more relevant in 2022. Globally, 66% of organisations are planning to increase their zero-trust spending, particularly around micro-segmentation initiatives.
In the Asia-Pacific region, awareness of zero-trust security is also growing fast. According to a Cloudflare study, two-thirds of organisations in the region have implemented a zero-trust strategy. Of those that have not done so, 58% said they will be implementing a zero-trust strategy in the next 12 months.
As zero-trust strategies continue to grow, we take a look into the history and evolution of the zero-trust approach, the main challenges involving zero-trust implementation in 2022, and what APAC firms can do to stay ahead of cyber threats.