Expert guide: Best enterprise content management software of 2022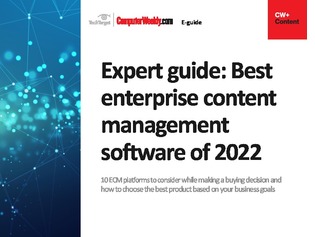 Enterprise content management (ECM) software can be an expensive, heavily involved purchase, so it's important to understand options before arriving at a decision. To further add complexity, the enterprise content management marketplace continues to evolve to meet the ever-changing needs of competitive business operations.
Selecting the best enterprise content management software vendor depends on business goals and objectives, organizational culture and standard operating procedures. In this expert guide, we listed 10 important ECM platforms to consider while making a buying decision.