Toughening up web and mobile application security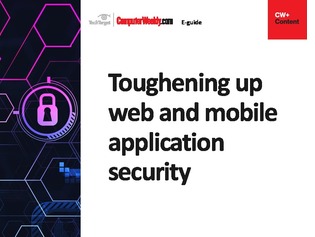 In the last years, organisations with highly integrated web applications and mobile apps have been able to ride the economic upheaval caused by the pandemic better than those with a less sophisticated online
presence.
While web applications enabled many organisations to remain operational during the pandemic, they also reinforced the need for strong app security in order to avoid cyber threats and malicious actors
who wish to penetrate corporate networks.
The reality is that web applications present too easy a vulnerability point because of what different teams do - and don't do. In this e-guide, read more about the best practices for web application security, how to balance app innovation with app security, why API security needs to be part of your defence strategy, and what are the top tools to keep your applications safe.