Top 10 ASEAN IT stories of 2021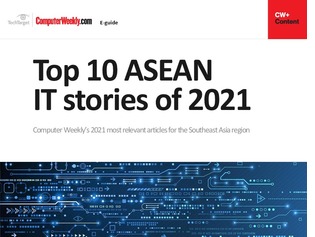 The ongoing pandemic has forced many organisations to revisit their business models and invest in new capabilities to secure their digital future.
Indeed, from adopting DevOps practices to rolling out award-winning credit processing platforms, ASEAN organisations have what it takes to be on the cutting edge of digital transformation.
We've been on the ground over the past year, covering their successes and drawing lessons that others can learn from as they embark on their own transformation journey.
Here are Computer Weekly's top 10 ASEAN IT stories of 2021.