The 6 key advantages of the Kaspersky cybersecurity portfolio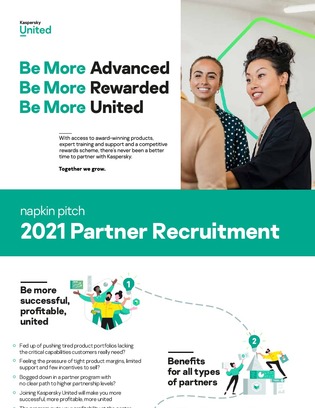 Why are so many managed service providers partnering with Kaspersky?
The answer is simple—they're growing their margins, unifying their products within an integrated program, and taking advantage of security solutions from one of the most tested and most awarded security vendors in the past decade.
Read on to learn more about the benefits Kaspersky brings to its partners, including better fraud prevention, endpoint detection, and the training you need to grow your service.