Why you need an employee experience platform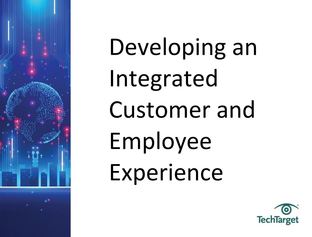 You've spent years building up a customer experience platform. But when employees have to interact with customers, they may not have the same level of resources and access that customers enjly. In-house systems are often slower, integrate fewer data sources and are less flexible in their delivery capabilities. Our new, free report on why integrating employee- and customer-facing systems makes sense is yours for free. Just take our brief survey on your employee experience platform purchase plans and get immediate access.
You'll learn how today's cloud-based office productivity environments are an opportunity to create an employee experience platfrom with modern capabilities. Get insight into how yoiu can leverage that, as well as how to integrate with your customer experience platforms. The dramatic turn to work at home brought on by the pandemic has pushed this issue to the front burner. Get started with our free report -- just take this short survey.
Download Your White Paper Now!