Infographic: Top IT predictions in APAC in 2022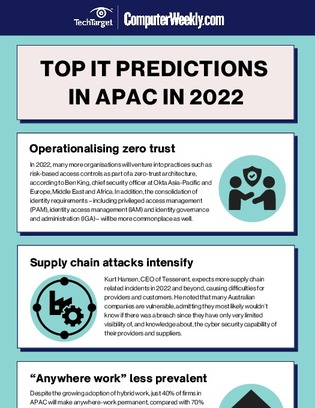 As one of the first in the world to emerge from the throes of the pandemic, Asia-Pacific (APAC) organisations are expected to invest more in cyber security, cloud computing and automation in 2022 to secure their digital future. 
These investments, revealed by the recent TechTarget/Computer Weekly IT priorities study, dovetail with the 2022 IT predictions fleshed out by technology suppliers and analysts.
In this infographic, we review some of the key IT trends that are likely to shape the industry in the next months.