MITRE ATT&CK, a guide for businesses in 2022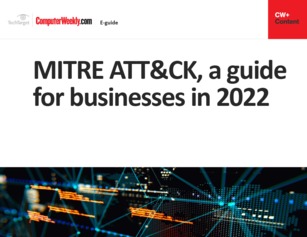 The MITRE ATT&CK (Adversarial Tactics, Techniques, and Common Knowledge) framework has come to be increasingly relied upon by organisations that want to strengthen their overall cyber security strategy, and the free, globally recognised framework is recognised by many as a means to glean comprehensive and up-to-date threat information.
However, for many, coming to understand the MITRE ATT&CK framework, and implementing it into risk management and business continuity platform is not without its challenges.
In this E-Guide, we take a closer look at the ins and outs of using MITRE ATT&CK, looking first at some of the latest trends and developments around the framework as security teams prepare for a busy 2022. Then, we take a dive into some of the challenges associated with its use.
Finally, with more and more organisations turning to the cloud during the Covid-18 pandemic, we explore how security teams can use MITRE ATT&CK to help secure enterprise cloud environments such as Amazon Web Services (AWS) and Microso.
- Three latest trends and developments around the Mitre ATT&CK framework
- How to use the Mitre ATT&CK framework for cloud security
- What are the challenges associated with the MITRE ATT&CK framework