Endpoint security: Hybrid work changes the game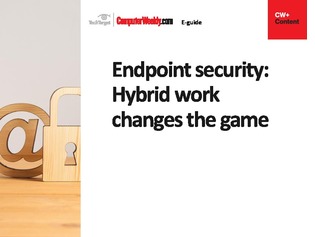 A scant few years ago, you could be forgiven for thinking that endpoint security was a relatively simple affair, even though it was not. But as with so many other things, the Covid-19 pandemic added increased complexity as millions of previously-deskbound workers took their employer-provisioned devices home with them, or started to work on their own devices.
Nearly two years later, as we face a future in which it looks increasingly likely we will have to learn to live with the coronavirus, the practice of securing endpoints in our new normal should be top of mind for security defenders. In this E-Guide, we consider some of the most pressing issues facing the hybrid workplace in terms of endpoint security.