15 Top IT certifications to consider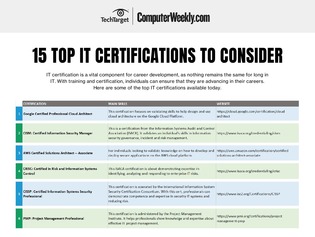 In the IT job market, one of the best ways for job seekers to stand out from the rest of the crowd is to have a certification under their belt. An IT certification is a standardized way to prove a person has a certain level of knowledge and ability within a specific domain of IT expertise.
Here are 15 top IT certifications to help you boost your career.