Infographic: 4 types of ransomware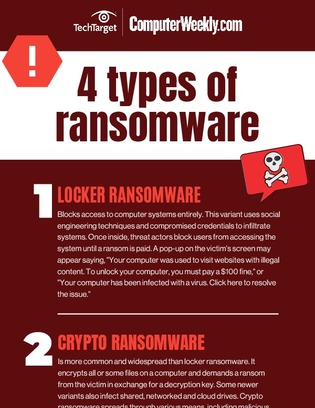 Ransomware is one of the most effective strategies for attacking critical infrastructures. This type of malware infects computers and prohibits or severely restricts users from accessing entire systems until ransom demands have been met.
Historically, the two main types of ransomware are crypto and locker. More recently, double extortion and ransomware as a service (RaaS) have become popular among threat actors.
In this infographic, we take a look at the four types of ransomware and their effect on the security landscape.