Infographic: Ransomware timeline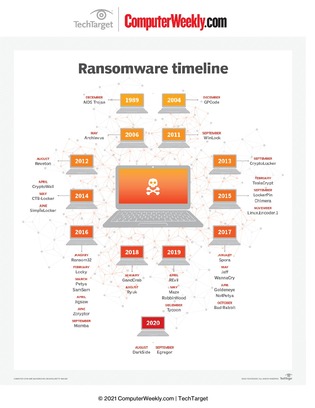 Ransomware is one of the most effective strategies for attacking businesses, critical infrastructures and individuals. This type of malware infects computers and prohibits or severely restricts users or external software from accessing devices or entire systems until ransom demands have been met.
Ransomware isn't anything new, but it remains a major challenge for individuals, companies, governments and organizations. In this infographic, we take a look at some of the most notable examples of ransomware from the past 30-plus years here.