A Computer Weekly buyer's guide to sustainable datacentres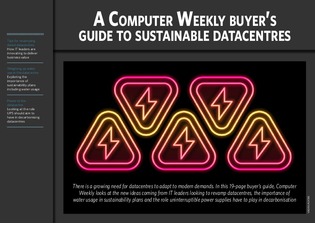 There is a growing need for datacentres to adapt to modern demands. Armed with the right approach, legacy datacentre infrastructure can be reinvented to increase capacity, support new and emerging business services, and reduce operating costs. As part of this approach, organisations with existing workloads remaining within their datacentres must decide how best to restructure their physical infrastructure to improve efficiencies and extend the datacentre's useful life.
In this 19-page buyer's guide, Computer Weekly looks at the new ideas coming from IT leaders looking to revamp datacentres, the importance of water usage in sustainability plans and the role uninterruptible power supplies have to play in decarbonisation.