Network security in the post-pandemic era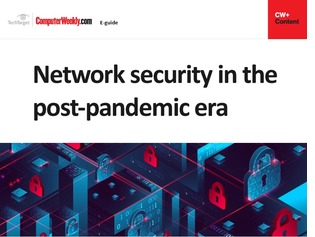 With networks coming under strain due to the growth in remote work, cloud adoption and other digital transformation efforts, organisations have been struggling to get a handle on network security.
This comes at a time when cyber attackers have been on the prowl, knocking on the doors of networks that are insecure in order to gain access to critical systems.
Such challenges have prompted organisations to revamp their network security architecture, leveraging concepts like zero trust to keep threat actors at bay.
In this e-guide, read more about the convergence of network management and security, and how network security will be impacted in the hybrid workplace, among other trends.