Customer analytics in APAC: trends and best practices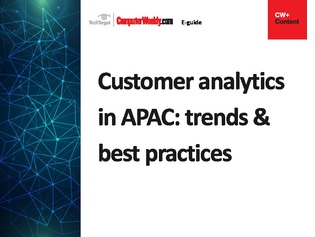 The rise in e-commerce and other forms of digital engagements now requires organisations to shore up their capabilities in customer analytics, more than ever before.
The good news is, thanks to cloud-based analytics solutions, it has become much easier to derive insights from customer data across the user journey, from the first instance your customers encounter your brand all the way to the closure of transactions.
In this e-guide, learn how organisations in the APAC region are harnessing the potential of analytics and what the future of analytics looks like from an application development and self-service perspective.