Vendor Study – Software Defined Solutions and Services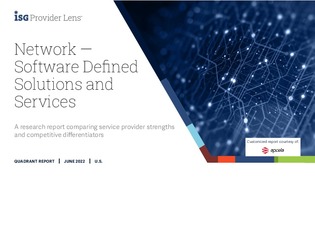 This ISG Provider Lens study examines the different kinds of global network offerings related to SDN. These include:
SD-WAN (consulting, implementation and managed services)
SD-WAN (DIY); and
Equipment and service supply to enterprises for own operation
It also includes core-to-edge/-branch providers, including those delivering via mobile and 4G/5G technologies and the service offerings related to those segments.
Read the study now to learn which vendor could best fit your business' needs.