E-guide: DevOps trends in APAC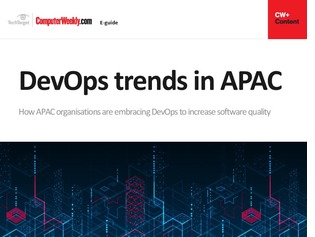 Across the APAC region, organisations have been ramping up on agile development efforts to stay ahead of the competition and make use of newer emerging technologies.
DevOps, in particular, has been gaining ground as a way to bring together development and operations teams, thereby increasing software quality and stability, and shortening time to market.
In this e-guide, read more about the state of DevOps in the region, how organisations like Grab are embracing DevOps and what it takes to become a DevOps engineer.