This resource is no longer available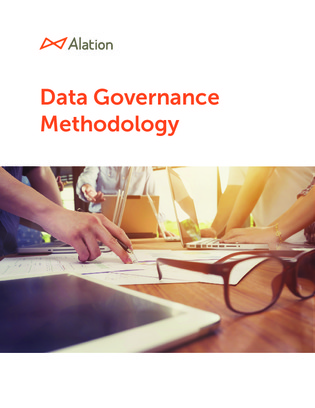 Data governance stratagems have become so complex over the years, meaning it's time for businesses to reimagine their governance approaches to cut down on bloat and inefficiency.
Alation's data governance methodology goes a step beyond traditional approaches, breaking into three distinct components designed for independent or unified implementation:
Business governance
Technical governance
Compliance governance
Read on to learn how to ensure how this approach makes sure quality data remains compliant even as it generates business value.
This resource is no longer available.