Infographic: Observability practices in ASEAN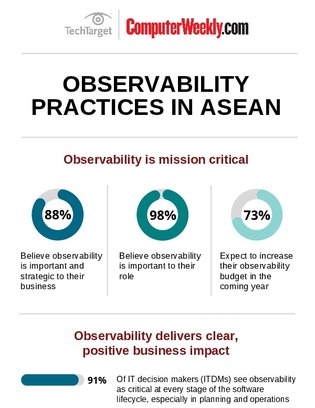 Just a third of ASEAN organisations have mature observability practices, with most being held back by a patchwork of observability tools. That was one of the key findings that have emerged from New Relic's 2021 Observability forecast study.
According to the research, 88% of organisations in Southeast Asia believe observability is important and strategic to their business, but still have some way to go before they can achieve full visibility over their technology stacks. To close the gap, 73% of organisations expected to increase their observability budget in the coming year, with 19% expecting budgets to increase significantly.