This resource is no longer available
Spotlight on Emerging Ransomware Threats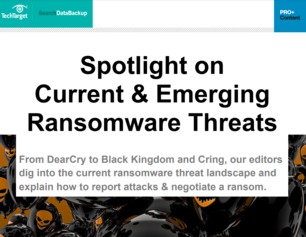 Giving into ransom demands may not only lead to more ransomware attacks in the future, but also more sophisticated ones.
As a result, it's important to stay up-to-date to emerging ransomware threats, pay close attention to current best practices, and when necessary, know how to make ransomware negotiations.
After completing a brief survey, download an exclusive guide that breaks down how to keep up with the ransomware threat landscape.
This resource is no longer available.