How to close UC compliance gaps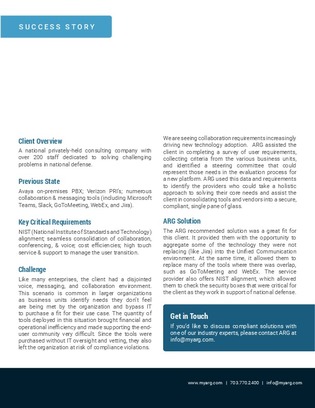 A national, privately held defense contractor had previously leveraged Avaya on-prem PBX, Verizon PRIs and numerous collaboration and messaging tools (Teams, Slack, etc.) As many of these were disjointed, compliance risks arose.
View this case study to learn how ARG helped this contractor aggregate tools and eliminate overlap, which allowed them to check critical security boxes.
Vendor:

ARG, Inc.

Posted:

Jul 30, 2021

Published:

Jul 30, 2021

Format:

HTML

Type:

Case Study